A wedding in the countryside
Follow our adventures by receiving our newsletter every week, sign up by clicking here and fill in your name and email.
Scili 28 May 2022
We stay a few more days to attend a wedding. 70 guests are expected. Rita and Enrico tell us that it will be beautiful. Two days, but especially the last hour (one hour before the arrival of the guests, the tables were still not in place. To our great surprise, the whole team very calm, -no ha problema, tranquilo- and indeed, everything was on time! ), we witnessed the transformation of the place and the preparation of the dishes.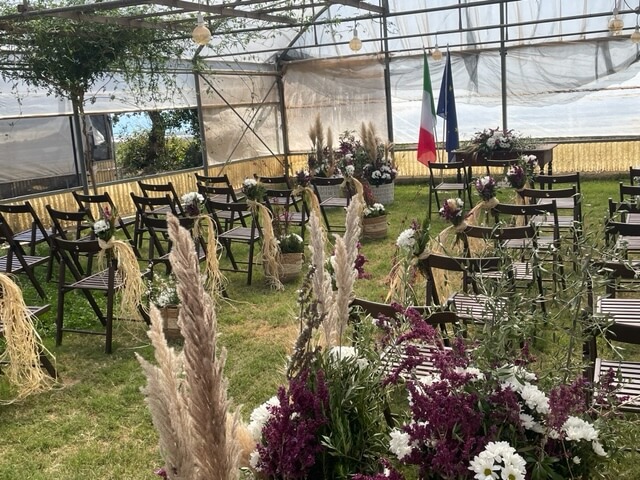 Rita made more than 11 starters, several kinds of pasta, grilled tuna, meat, and a beautiful wedding cake. Emilia and Sebastiano came to help. All the guests left with a lunchbag under their arm!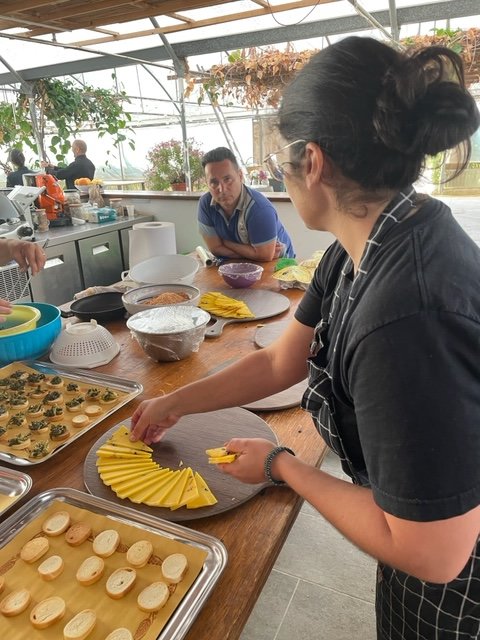 We met Arsène, the world's fastest cassorelier, who takes less than 5 seconds to wash and dry a large pan, all the while dancing, singing and complimenting any woman who approaches him! Arsène works in the reception of migrants. He comes to give a hand to his old father, Gianni, and because he loves coming to Gli Aromi!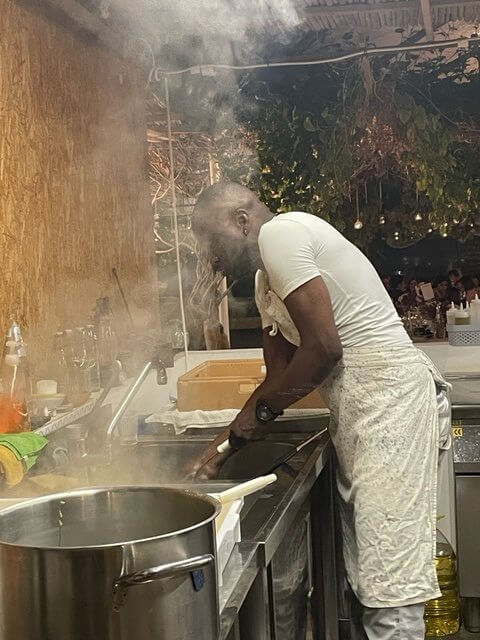 Enrico acted as his ladies' driver to the toilet, located 100 metres from the restaurant, much to his delight.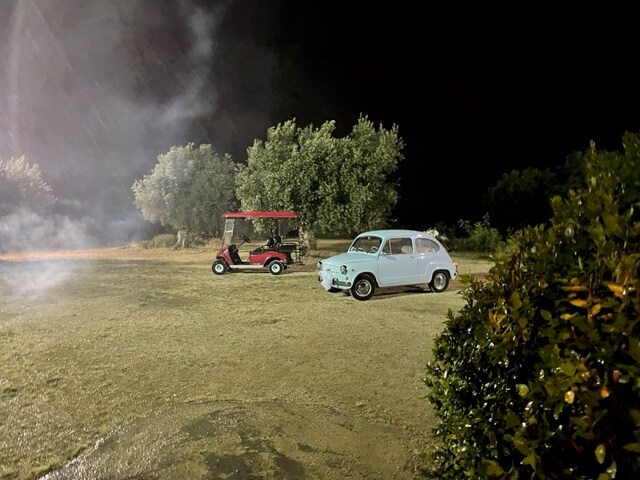 A magnificent feast, an ode to the local gastronomy, simple and effective. The entire Sicilian repertoire is represented. Here there is no foie gras, no dishes with long names. The highlight of the meal, a tuna, now that the fishing is open again, a magnificent beast whose head and tail our wise hosts have bought and a few kilos to satisfy the greed of the guests. A presentation that makes you imagine that the whole fish is going to be cooked. A unique moment, which also makes you think about the need to eat so much while taking the life of a few hundred animals...... ok it's the minute of awareness! quite a few bottles of wine sacrificed for the good cause, but everyone remains dignified and joyful, a beautiful party under a storm that will last 4 hours including the period of the grills.