Richness and density of the historical cities of the Po Valley
Follow our adventures by receiving our newsletter every week, sign up by clicking here and fill in your name and email.
Verona, November 27, 2022
After the 3500 meters of difference in altitude and almost 300 kilometers in and on the hills of Sicily, we wanted to pedal flat. So there was no question of crossing the particularly steep Apennines. We took the train from Genoa to Pavia, a comfortable hour that allowed us to understand that we were not very far from home. No more palm trees, agaves, fig trees! The autumn colors are now in place, with lime trees, oaks, ash trees, beeches, all losing their leaves. The weather has lost 15 degrees, it is 2-5 degrees in the morning and gloves are necessary to start, as well as long pants. We start by crossing Pavia at the exit of the schools. What a contrast with the South, no more ruins, no more disused premises, no more uncertain areas, everything is tidy, clean, the roadsides are trimmed, without plastic. Sorry, it's a pleasure to note and mention it, after 10 months of garbage on the outskirts of all urbanizations.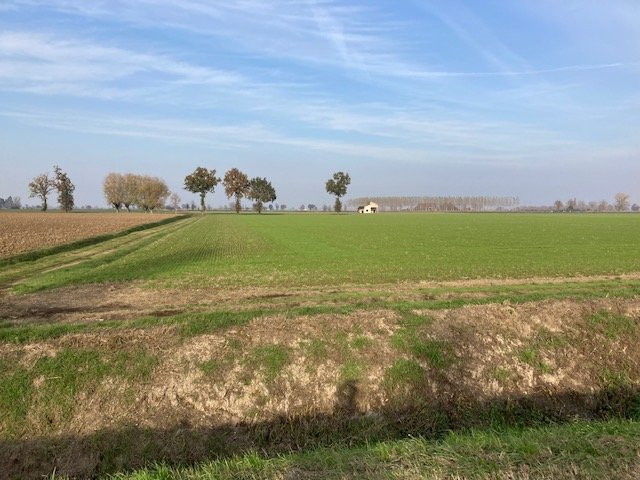 No more herborizations along the roads, move on, there is nothing to see at this time, and especially with this way of managing the land, not really cultivated organically (although we have crossed many organic cooperatives on the route of the Po).
What delights is the historical richness of the cities we pass through, the monuments, the middle-class houses, the vehicle fleet.
Pavia first contact with a Lombard city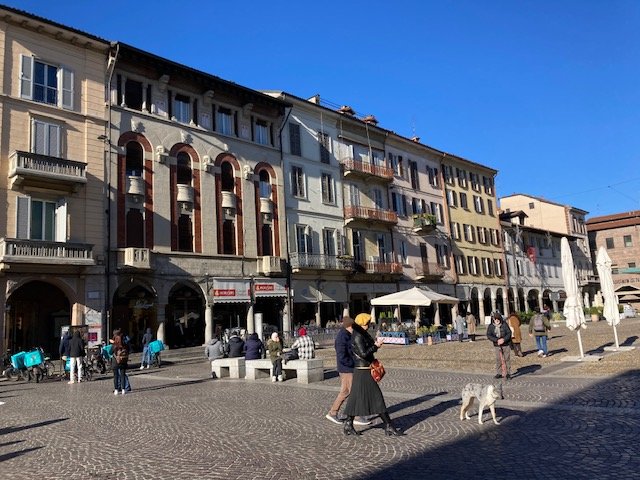 The Po Valley as we travel through it allows us to discover a regional organization around monument towns of 50,000 to 250,000 people, all connected by a star-shaped road network, straight and flat lines. We cross agricultural areas cultivated on marshes drained under the Mussolinian era.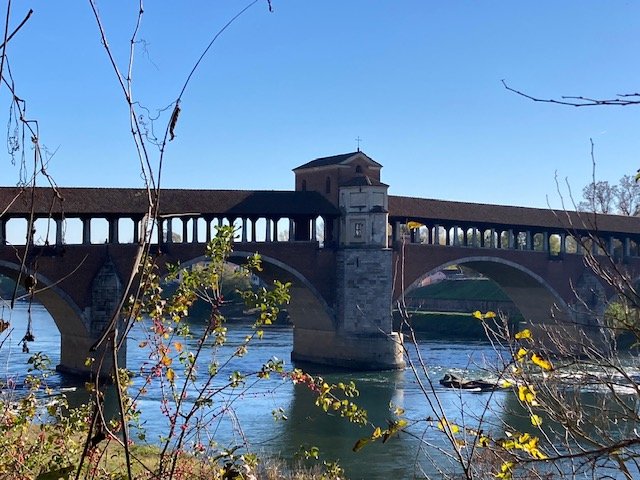 The most beautiful medieval bridge of Pavia on the Po, which was recommended to us by local people in love with their region.
In each village, a major food industry (meat formages Galboni-apéritifs...) and technical industries related to iron, steel, aluminium, screw-cutting, machine production. We drive in a haze of heavy trucks that criss-cross the plain and go from one logistic platform to another.
Cremona, the complete class
After Pavia we will arrive in Cremona, an incredible city with its speciality of violin making attracting craftsmen of all nationalities and their virtuoso clients.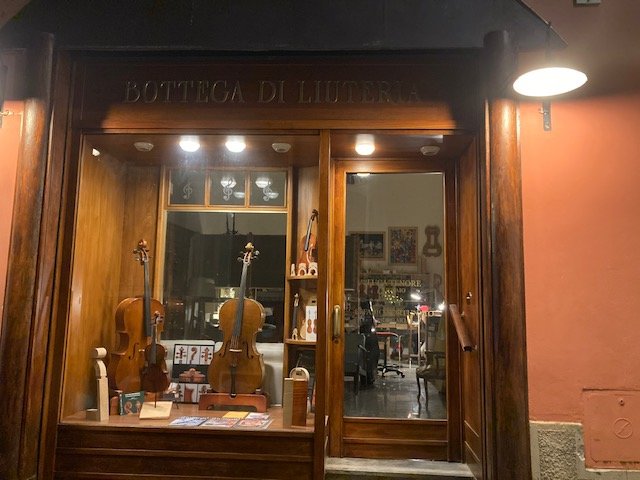 Cremona is a magnificent historical city with a wealth of historical monuments, incredible, we are blown away, amazed!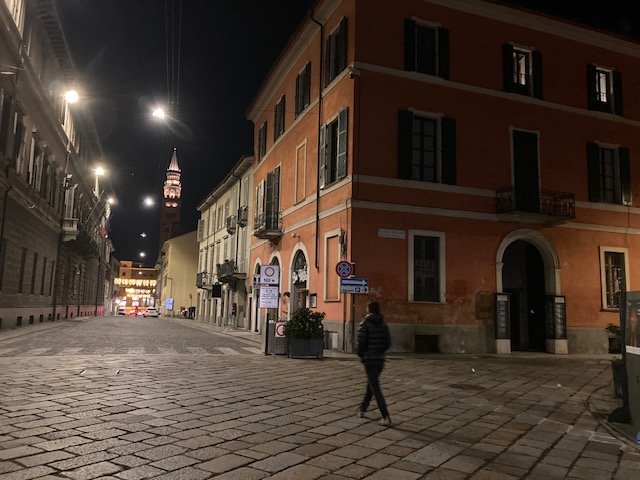 Cremona is also famous for its culinary refinements which we obviously succumbed to.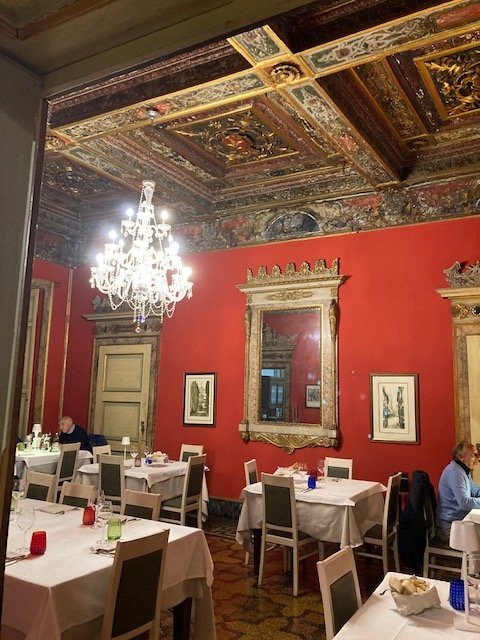 Mantua, a city defended by a lake
In the center of the Po Valley, we discover Mantua, bordered by three lakes that historically kept it in mosquitoes in the summer and fog in the winter. We cross an old city paved with large marble slabs of 1.5m2 and red cobblestones.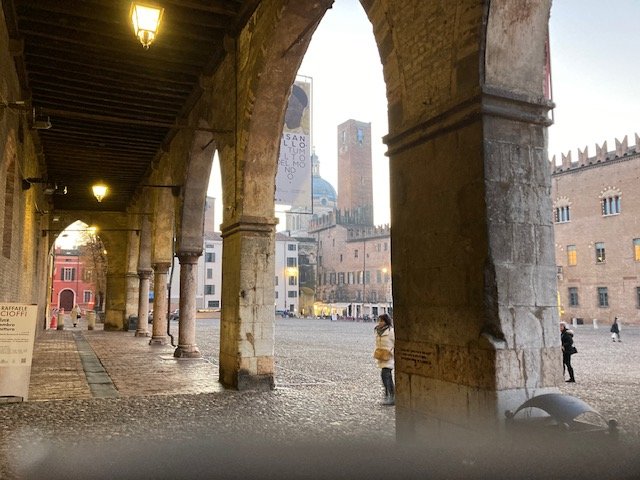 An incredible historical ensemble that encourages a high level of restoration, stimulated by windows to be damned
the most refractory of weight watchers.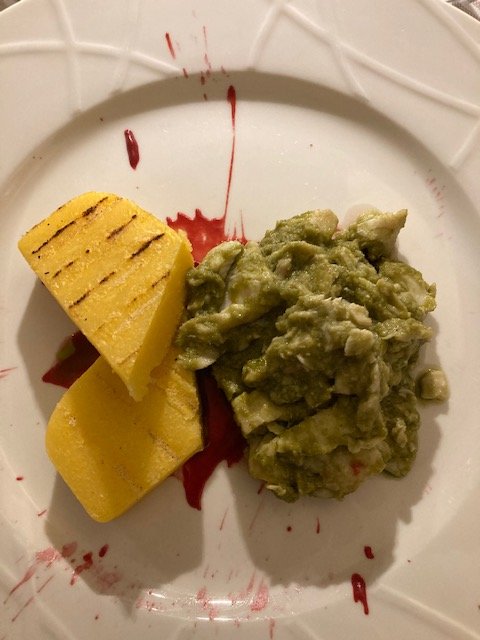 Between two food stores, we are fascinated by the children's clothing stores, temples of consumption for children kings, more beautiful than at Harrod's in London!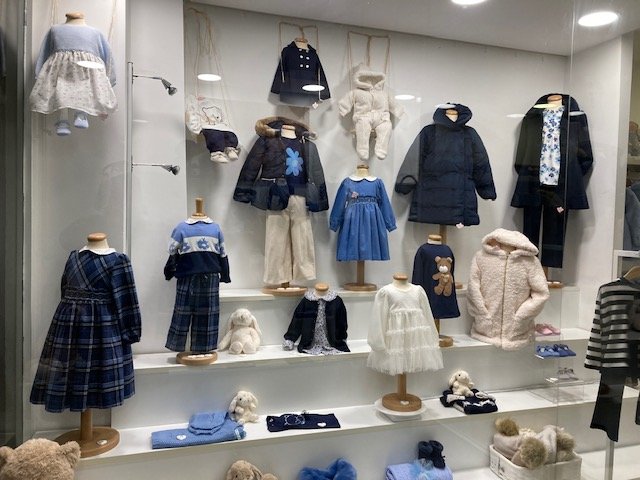 This craze for clothing stores with processed products could be summed up in the following cliché: the old Droguerie, transformed into a wine and charcuterie bar!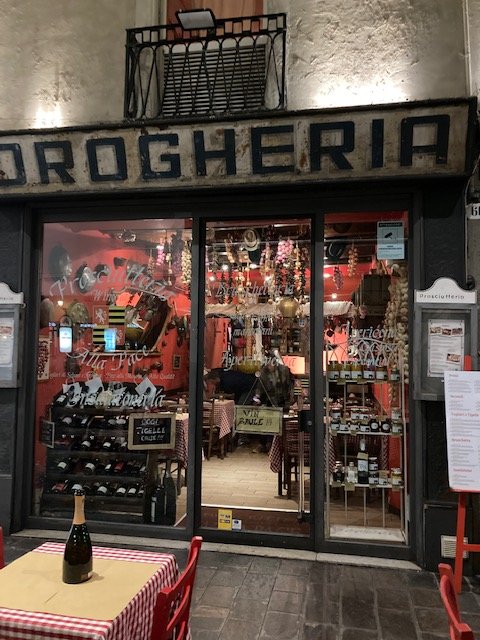 Verona: the arena, an exceptional site
From Mantua to Verona, our road winds through drained fields. Industries bordering villages drawn up to the line and deserted shutters closed. The groves of Pavia will disappear, to the point of seeing the disappearance of every tree and grove in the gardens of the inhabited but lifeless villages we pass through, a chilly headwind blowing from the Adriatic.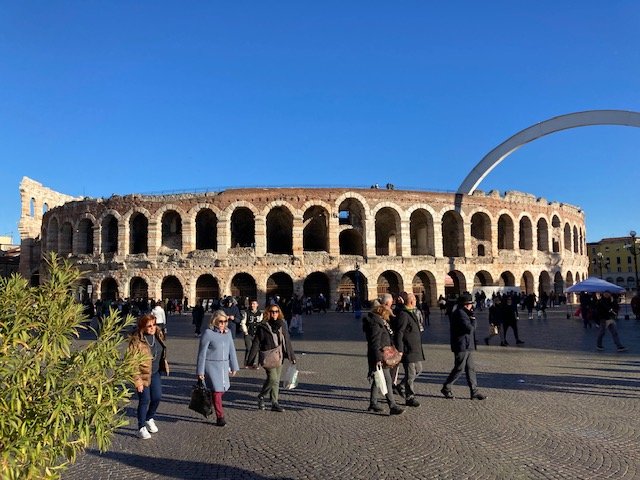 It is difficult to find a room in Verona for less than 100 euros. Strolling among the crowd, we understand that it is a Saturday, that the weather is nice after many days of rain and above all, that it is the first weekend of Advent, a Saturday and Sunday of shopping at the many Christmas stands scattered throughout the old town. Traditional food stalls, truffle stalls, etc... mountains of stuffed animals, all this in a delirium of illuminations not very compatible with the demand for energy sobriety which is breaking out in the Swiss and French media. Fortunately for the environment, a milestone reminds us of the increase of the traffic of cyclists counted at the exit of the pedestrian city. We will leave this city of overconsumption in the early morning, a Sunday, 2 degrees, to arrive in Padua a big stage of 92 km.