The survival kit in Trabzon
Follow our adventures by receiving our newsletter every week, sign up by clicking here and fill in your name and email.
Trabzon, 24 August 2022
Yes, pedaling in the humidity, furnace, noise, diesel smells, pollution of all kinds, in the middle of buildings while we are 20 meters from the Black Sea, it hits the morale.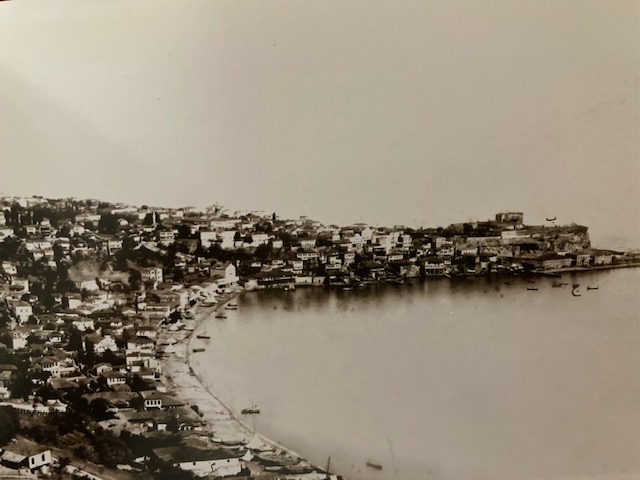 Trabzon in 1868.

Source Trabzon-City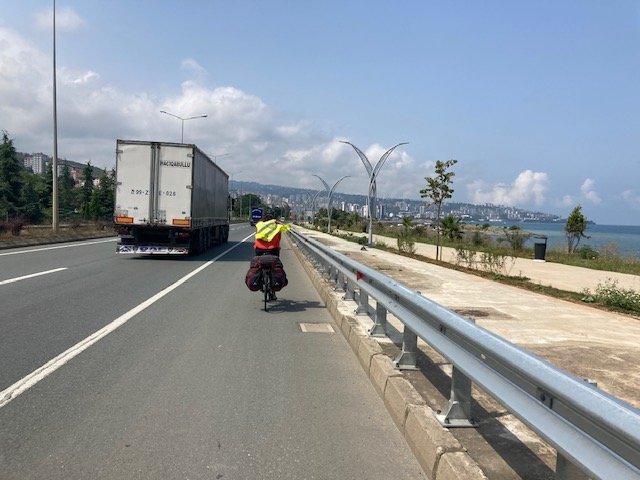 In 2022, a past buried under buildings of 10 to 30 floors, airport by the sea, 2 highways occupy the beautiful historic cove.
So, in a rather negative state of mind, we look for what would please us and we found it!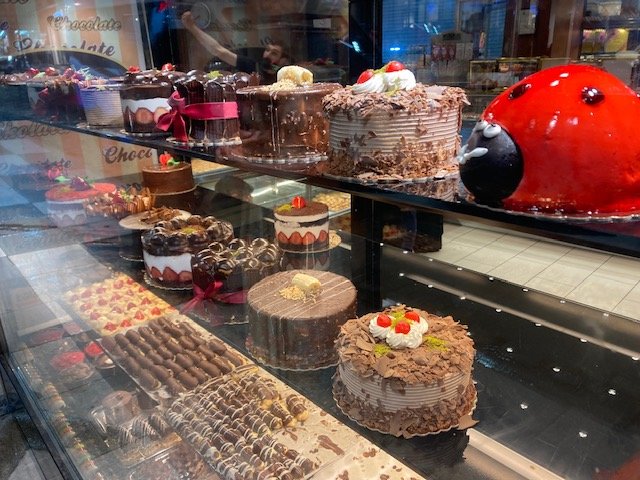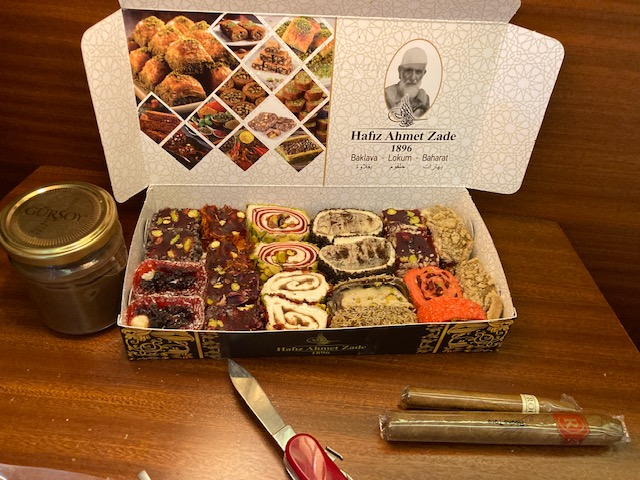 Survival ration for Philippe:
Turkish cigars Roch, medium quality, price 5.- for 3
Turkish Nutella crazy quality
Delightful Loukoum, pistachios, saffron......
The sweets are to drive you crazy! Flavors of roses, saffron, all possible nuts, associations of colors, shapes, a mastery of chocolate, coffee, the great class.