Jack's cooking with wild plants
Follow our adventures by receiving our newsletter every week, sign up by clicking here and fill in your name and email.
Some ideas from the Atlantic Stopover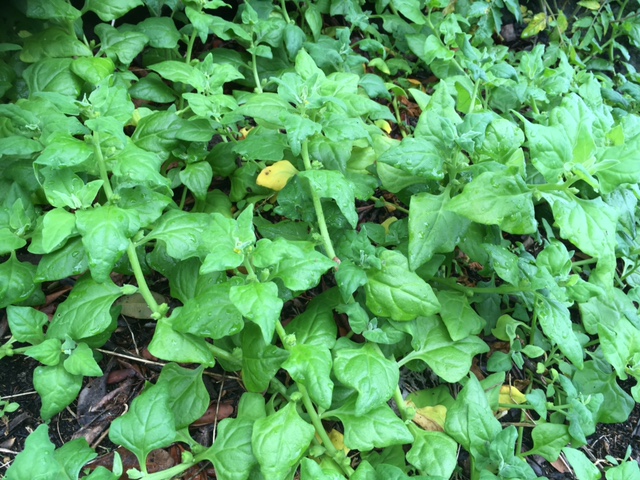 Pan-fried wild spinach (Tetragonia tetragoiodes ): pan-fry them like spinach in olive oil or butter and a little garlic. Can also be eaten raw in salads. Rich in vitamin B and C.
The best wild spinach is harvested by the sea. Its leaves are thicker than the spinach we find inland.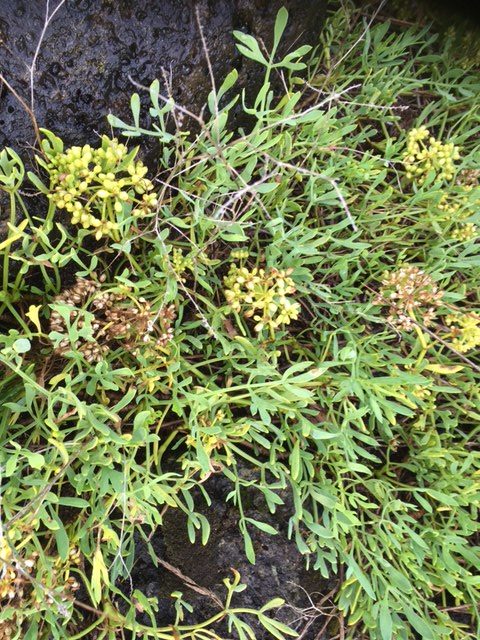 Sea fennel ( Crithmum maritimum ): to be added as a condiment. Its iodine flavour subtly flavours a good fish or an omelette.
The sea fennel grows here on lava close to the sea.
Yucca flowers (Yucca aloifolia): Jack wows his guests with a sauté of Yucca flowers.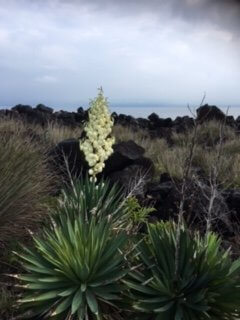 And again...
Capuchin beard (Cichorium intybus): in salads, sautéed vegetables. Jack likes this plant for its strength and fighting spirit. He uses it to cook raw and cooked. Jack particularly likes its pretty flowers.
Purslane (Portulaca oleracea ) is very rich in potassium, magnesium and calcium and is excellent in salads or stir-fried vegetables.
Sea lettuce (Ulva lactuca ): Jack uses this beautiful sea plant, rich in minerals, proteins and vitamins, in his sauce bases, risotto or in fish soup.