Herbalists & healers
Follow our adventures by receiving our newsletter every week, sign up by clicking here and fill in your name and email.
By welcoming us in her Château de Chkadouache, Princess Véronique Chabot-Murat quickly detects our passion for plants and herbal medicine. Having lived in the country for more than 25 years, she knows many secrets. We are on our way to meet two exceptional women. We are accompanied by her daughter Mathilde, passionate about medicinal plants and teaching, who will kindly act as translator.
Liana, 77 years old, herbalist trained in Russia
We enter a small house, fitted out as a consultation room. An experienced woman receives us... Liana is 77 years old. Already as a child, her grandmother passed on her secrets, then she left to train in Russia. Today, she passes on her immense knowledge to her Ukrainian daughter-in-law. Her clients come from all over Georgia and beyond.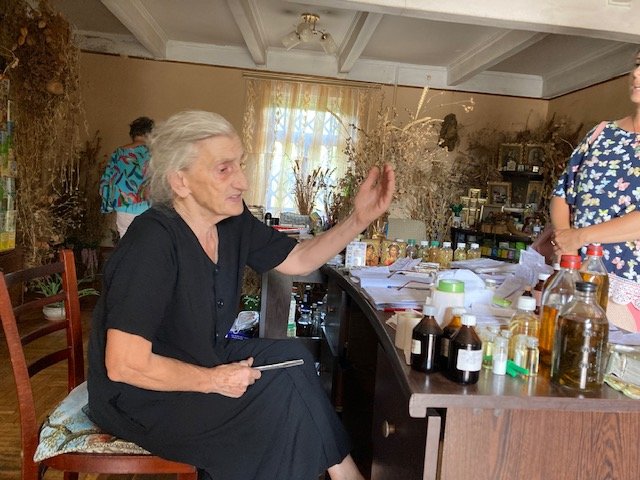 We are curious, perhaps too much so for a first meeting. Our questions are flying before we have had time to take the time to meet. Liana answers our questions with courtesy but will not give us any of her secrets. She will however let us glimpse her immense knowledge built well beyond the books. Liana is a "wise woman", a herbalist, who needs to understand the functioning of her patients, to feel, to analyze the detailed blood tests provided by the doctor to the patient. On these serious technical bases, she then makes a dosage adapted to the detected pathology on the basis of her herbal teas and alcoholatures.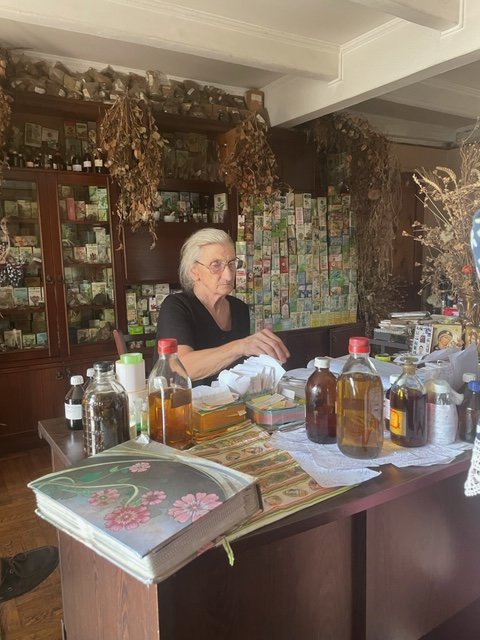 We go to her garden which serves as a medicine chest. In front of the St. John's wort, she tells us that it is for her one of the greatest plants... it cures more than 80 health problems. Faced with our undisguised pleasure, she graciously and generously offers us a recipe against depression, the disease of the Westerners...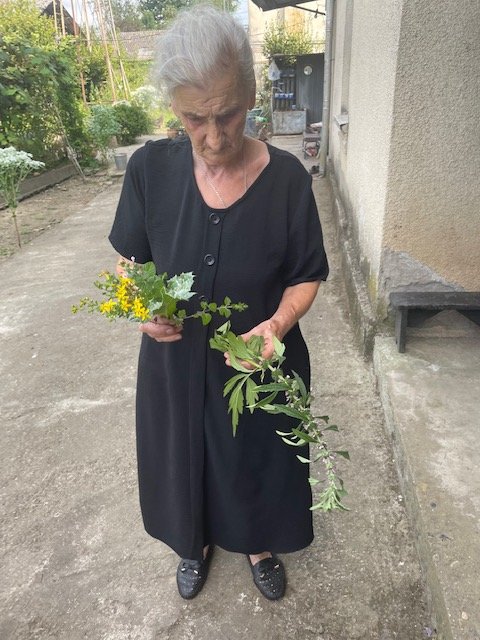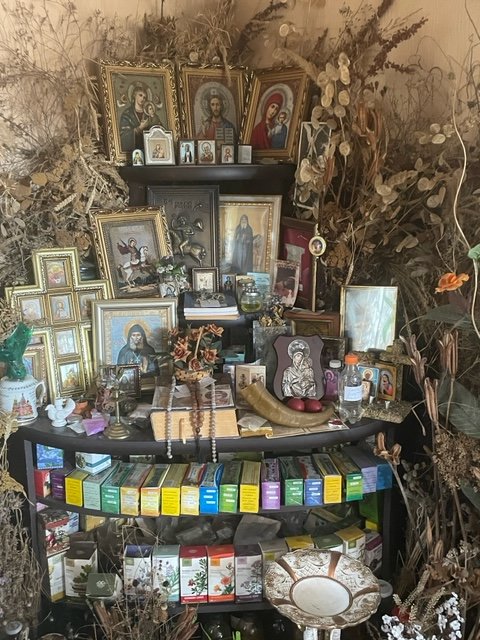 The woman who heals small and large burn victims
Still in Zougdidi, we visit a second specialist in phytotherapy, this time her spectrum is more restricted: burns. The discussion is quick. She (we will not know her name) received the secret from her grandmother. She makes a balm that heals the most serious burns. Here too, the customers travel miles. The one we meet when we arrive has just driven 8 hours for this magic product. The hospitals of the region also call upon this healer. She shows us, as a proof, a collection of photos of treated burns, each one more terrifying than the other. She also jealously guards her recipe...
Frankly, we are amazed by the results, the burns of the patients taken care of are minimum of the 3rd degree, the results in a few weeks are magnificent. The system works on the basis of what was called a few years ago before the grafts: the fatty tulle. Our healer makes her own dressings from cotton gauze enriched with her own ointments containing beeswax, essential oils and oils enriched with plants.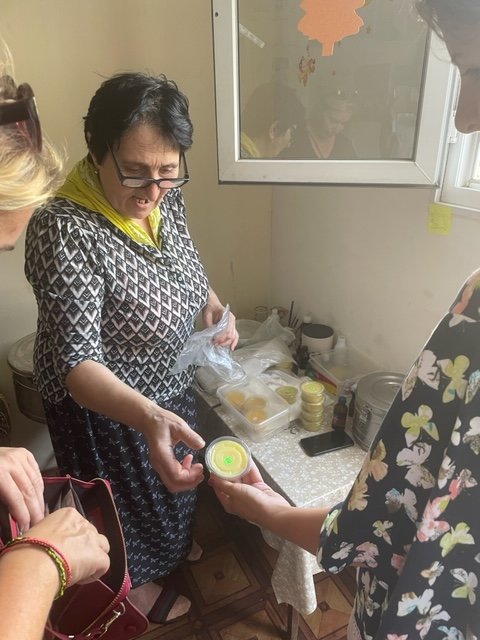 In the small adjacent room, a collection of paintings. Her grandson, autistic, 17 years old has a gift. He is currently in the capital where he is exhibiting. Discreet and secretive about her balm, she is prolix about her beloved grandson. She is the one who allowed him to develop his gift. Here, no balm or secret potion to help autistic people live. This disability is quite new in Georgia, parents are ashamed and hide their children and there is no specialized care. So she created, with her daughter and a friend, a place for autistic people to develop their talent. According to her, pollution is responsible for this neurodevelopmental disorder. She put her son on a strict diet which allowed him to make great progress.
Thanks to Mathilde's translation, we start a long discussion. She is curious to know how we take care of autistic people in Switzerland... She would be happy if her grandson could exhibit with us one day...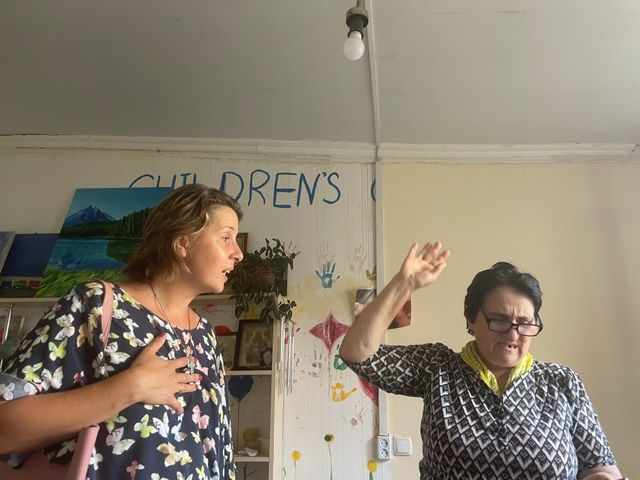 For one afternoon, Princess Véronique and Mathilde gave us a glimpse, through the spyglass, of a reality that is very present in Georgia: the care by plants and by the knowledge of women. THANK YOU to these ladies: informant, translator, herbalist and healer! We would have liked to have had a few more weeks to really meet these ladies and to know a little more about their secrets...